---
TOORAK MEDICAL CENTRE
TMC2 100 Mathoura Road, Toorak - from 20 February 2017


---
The Toorak Medical Centre is a fully-accredited General Medical Practice, and was established at Malvern Road in 1948
Our new clinic (TMC2) in Mathoura Road, has a modernised environment with 14 consulting rooms, lift access to the first floor and all-ability disabled access. TMC2 has 6 GPs and 8 allied health practitioners providing an increased range of health services and programs.
The practice provides comprehensive primary care in a friendly, traditional style, yet incorporates the latest advances in medicine and information management. Close integration with hospitals, specialists, allied health and other health service providers is maintained, to ensure that health outcomes are optimised.

---
AMA Family Doctor Week 2017
As part of the AMA Family Doctor Week the AMA have made this helpful video about Reducing Risk Factors
---
IMPORTANT ANNOUNCEMENT - we are recruiting !
Our new clinic is looking for a new GP to add to our team.
Click this link to view the job description, requirements and make your application General Practitioner - position available - apply now form

---
Online Doctors' appointment booking services:
Choose your own doctor and the length of your consultation ONLINE
Choose STANDARD - 15 minutes consultation - for one issue, such as men's and women's health, childhood illnesses or stable conditions. When booking online, book one appointment slot

Choose LONG - 30 minutes consultation - for two or more ailments or for complex issues. When booking online, book two adjacent appointment slots

For SHORT - 7 mins or PROLONGED - over 45 mins consultations or if you are not sure what to choose, call 9826 8437 for assistance to help you choose the right appointment length for your situation

If there are NO appointments listed online PLEASE RING 9826 8437 during business hours
All three online services shown below are published in real-time using three independent systems to ensure a fully reliable service
If an appointment time is visible on any of the three systems, the visible time will definitely be available for you to book

If NO appointments are visible on any of the three systems, please call 9826 8437 in our business hours
HOTDOC APPOINTMENT PORTAL
HEALTHENGINE APPOINTMENT PORTAL
MEDICAL DIRECTOR APPOINTMENT PORTAL
---
Introducing Dr Pearly Ngeow
We warmly welcome Dr Ngeow as she joins the team at Toorak Medical Centre:


Location: 100 Mathoura Road, Toorak
Availability: see ONLINE BOOKINGS
Dr Ngeow is an experienced GP who has been in active, full-time medical practice in the local area and has established a reputation for the highest standard of patient care.
She provides excellent care, with skills and experience in the areas of :
Women's health

Shared antenatal and obstetric care

Children's health and immunisation

Family planning and fertility

Implanon insertion and removal

Emergency management

Travel immunisaton including Yellow Fever

Complex & chronic disease management

Preventative health promotion

Mental health

Skin cancer checks & treatment

Minor surgical procedures
Pearly is a Specialist General Practitioner and holds the Fellowship of the Royal Australian College of General Practitioners. She has sub-specialised in child health and holds a post-graduate Diploma of Child Health.
Dr Pearly Ngeow believes in whole-person care, wellness promotion and disease prevention.
Please ring 9826 8437 to speak to our friendly reception staff or email our reception team to reserve your appointment with Dr Ngeow
---
Page Contents
---
Other Pages
---
Service Aims
provide the highest quality medical care

provide timely service, by minimising waiting times

to offer a variety of male and female vocationally-trained GPs

to offer a clinical nurse, audiologist, physiotherapist, dietitian, podiatrist and exercise physiologist


to offer a psychological diagnosis and management service using credentialled GP psychologists, male and female psychologists and a mental health nurse

to offer on-site pathology collection

to offer a multilingual and culturally sensitive service for all patients.


to offer particular capacity in Polish, French, Chinese and Japanese languages


ensure privacy of your medical information

maintain and safely store your medical record

provide registration and maintenance of your My Health Record

efficiently administer accounts,appointments, reports, results and enquiries

provide optimal service to all patients

to make your visit as pleasant as possible

provide 24 - hour care

provide home visits
---
Toorak Medical Centre online services:
Click link to make an appointment, order prescriptions and referrals, obtain results or request an eConsult with your doctor.
Toorak Medical Centre online services are available 24/7 but reponses will be within business hours

General Medical Practitioners - Our male and female doctors are vocationally trained in General Practice, having attained the FRACGP or equivalent. All doctors participate actively in continuing professional development programmes to maintain and extend their broad range of medical skills. Our GPs have specialist qualifications in shared obstetric care, skin cancer diagnosis and treatment, rural medicine, emergency care, mental health care and integrative medicine.

Audiologist - Michelle Pasinati will assess your hearing and provide a thorough report for your GP or ENT specialist. Audiologic is independently owned and operated by Michelle and hence you have access to the latest and best hearing aids from all the major manufacturers

Clinical Nurse - Sr Jane Smith provides immunisations, wound-care, education and case management. Jane conducts our Annual Health Assessment program, which is recommended for every person from the age of 75years.

Clinical Psychologist - Dr Aaron Allen provides treatment for psychological disorders using a range of proven and effective methods

Psychologist - Betty Chetcuti is a registered Psychologist and Member of the Australian Psychological Society. Betty has a broad range of skills, including assessment, psychological therapy and education

Dietitian - Meredith Burn provides dietary management which includes a personalised coaching program, to help you achieve your health goals


Dorevitch Pathology Service

The collection centre is open from 8:30am to 12:00 noon Monday to Friday
For all enquiries, telephone 9826 6583 between these above hours

For other collecton centre locations, visit - Dorevitch Pathology Collection Centres
Select Toorak Suburb and the second TOORAK in the list for TMC information

click to visit the patient information page for details about pathology services

Exercise physiologists - Jamie Hart and Rachel Taylor are located at The Toorak Health Club. The programme is subsidised by Medicare using a Care Plan and Team Care Arrangement obtained from your GP. Jamie and Rachel use the referral to tailor your personalised exercise program to help you achieve your fitness goals

Mental Health Nurse Practitioner provide an integrated service for screening, diagnosis and management of mental health conditions. Fiona is available, by appointment, from Monday to Friday and some evenings for your convenience. You will need a make GP appointment prior to seeing Fiona to obtain a referral.

Physiotherapist - David Williams is one of our preferred physiotherapists and whom provides a home visiting service

Motion-Health - physiotherapy, exercise physiology and massage therapy - Motion-Health is conveniently located in the Village at Toorak Place, providing a broad range of allied health services

Quality Practice - Our Medical Centre is located at 98-100 Mathoura Road, in the heart of the Toorak Village.
We offer a range of allied health services whom collaborate with our GPs.
Wallis Pharmacy and Toorak Village Pharmacy are within a short walking distance, both offering an instant prescription service using e-Rx and a home delivery service.
Our prescriptions use the latest e-Rx technology system which removes all dispensing errors by eliminating manual data entry

Efficient administration - Our office staff team organises appointments and ensures that you are seen by your preferred doctor or allied health professional in a timely and convenient manner. They also manage the paperwork, faxing, email, mail, accounts and telephone messaging systems

Affordability - General Practice is a cost effective method of obtaining medical care. Preventative care, immunisation programs, annual health assessments, and health maintenance strategies aim to keep you well. Our efficient coordination of allied health services, specialist referrals, investigations optimise your outcome both from a health and cost viewpoint

Feedback is welcome - We listen to your suggestions, and address your concerns and accept your thanks. We hope to keep all parties optimally satisfied, and strive to achieve this. Click this link for your convenience

Check Your Immunisation HALO
To be protected from vaccine-preventable diseases, you need immunisations throughout your life, not just in childhood. Use this quick checklist to find out what immunisations you may need depending on your Health, Age, Lifestyle and Occupation.
Click HALO
---
Contact
APPOINTMENTS & OPENING HOURS TMC2:

Online Doctors' appointment booking services:
Choose your own doctor and the length of your consultation - SHORT 7, STANDARD 15, LONG 30 and PROLONGED 45 minutes duration
Toorak Medical Centre online services:
Click link to order prescriptions, obtain results, order referrals or request a telephone consultation.
Toorak Medical Centre online services are available 24/7 but responses will be within business hours

TMC provides care 365 days per year
TMC has carefully selected the Doctor To You, to provide a General Practitioner home visiting service and after hours emergency medical care to our patients, throughout all of Australia 365 days per year.
The service can be contacted by phone on 1300 30 38 34.
Dr. Richard Smith is available for regular registered patients of the practice by contacting Doctor To You on 1300 30 38 34 out of normal opening hours : This service is available to you to use :

Weekdays from 4pm until 8am the following day

from 10am on Saturday until 8am Monday

all day and night on public holidays

dedicated TMC phone number: 1300 30 38 34
CONTACT NUMBERS:
Telephone: + 61 3 9826 8437

Facsimile: + 61 3 9827 0477
GENERAL ENQUIRIES:
DOCTOR eMAIL:
email: dr.<firstname>.<lastname>@toorakmedicalcentre.com.au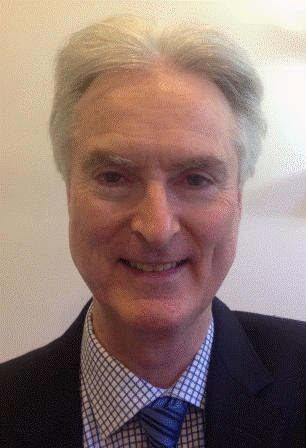 Dr Richard Smith - Medical Director

email: Dr Richard M Smith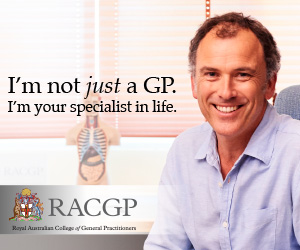 - Specialist GP

- Dorevitch Pathology
- Dorevitch Pathology Collection Centre - select Toorak Suburb and the second TOORAK in the list
- AMA Family Doctor