---
TOORAK MEDICAL CENTRE
TMC2 - 100 Mathoura Road, Toorak


---
INFLUENZA IMMUNISATION - 2019 SEASON - NOW AVAILABLE
"As Autumn leaves now fill the skies, it is the time to immunise"
The Toorak Medical Centre runs daily immunisation clinics commencing 13 March to ensure that you are immunised as early as possible
The clinics are a convenient and time-efficient service which "gets the jab done with a minimum of fuss"
Booster immunisation clinics operate from 13 June to ensure ongoing immunity for the duration of the flu season
The 'flu season starts in March and runs through to October, hence the need for two immunisations per season
Frequently asked questions :
When are the 'flu vaccines available ?
The $15 Australian-made 4-strain vaccine is available NOW - from 13 March 2019

The free vaccine is expected mid to late April 2019
Who is eligible for the free 'flu immunisation ?
All people aged 65year and over

ATSI peoples aged 6months to 5years and 15years and over

Pregnant women

People with

Asthma and any other lung conditions

Heart conditions

Diabetes

Low immunity - such as immunosupression medication and blood disorders
If I am not eligible for the free 'flu immunisation or I want to be immunised now, how much does it cost ? `
The vaccine cost is $15 and there is no consultation fee charged
How do I organise my appointment ?
Call 9826 0466 and mention "FLU CLINIC" to our receptionist

Use the HotDoc booking page below

Scroll down and choose Flu Clinic 2019

See all available times

Who are you booking for ?

Have you visitied the clinic Y/N ?

Choose FLU Immunisaton (6mins)

Choose your time
---
The Toorak Medical Centre is a fully-accredited General Medical Practice, and was established at 621 Malvern Road in 1948
Our new clinic (TMC2) in Mathoura Road, has a modernised environment with 14 consulting rooms, lift access to the first floor and all-ability disabled access
TMC2 has male and female GPs and a team of allied health practitioners providing a range of health services and programs
The practice provides comprehensive primary care in a friendly, traditional style, yet incorporates the latest advances in medicine and information management
Close integration with hospitals, specialists, allied health and other health service providers is maintained, to ensure that health outcomes are optimised.


What benefits does accreditation have for you and your family?
Your privacy is always protected

Your health records will always be maintained appropriately by clinical team members

The practice team undergo ongoing education and training to stay informed about current quality health care

Your practice is committed to ensuring a safe environment for you

The practice is understanding and responsive to cultural needs

Your general practitioner and the practice team will ensure effective communication so you always know and understand everything related to your health
---
Online Doctors' appointment booking services:
Choose your own doctor and the length of your consultation ONLINE
Choose STANDARD - 15 minutes consultation - for one issue, such as men's and women's health, childhood illnesses or stable conditions. When booking online, book one appointment slot

Choose LONG - 30 minutes consultation - for two or more ailments or for complex issues. When booking online, book two adjacent appointment slots

For SHORT - 7 mins or PROLONGED - over 45 mins consultations or if you are not sure what to choose, call 9826 0466 for assistance to help you choose the right appointment length for your situation

If there are NO appointments listed online PLEASE RING 9826 0466 during business hours

If you only need repeat prescriptions or referrals follow these links :

SPECIALIST REFERRALS are available 24/7 but responses will be within business hours
Our online services shown below are published in real-time
HOTDOC APPOINTMENT PORTAL
---
---
Page Contents
---
Other Pages
---
Service Aims
---
---
Contact
APPOINTMENTS & OPENING HOURS TMC2:

Online Doctors' appointment booking services:
Choose your own doctor and the length of your consultation - SHORT 7, STANDARD 15, LONG 30 and PROLONGED 45 minutes duration
Toorak Medical Centre online services:
Click link to order prescriptions, obtain results, order referrals or request a telephone consultation.
Toorak Medical Centre online services are available 24/7 but responses will be within business hours

TMC provides patient care 365 days per year and after-hours
TMC has carefully selected Doctor Doctor to provide a General Practitioner home visiting service and after hours emergency medical care to our patients, throughout all of Australia 365 days per year.
The service can be contacted by phone on 13 26 60
Dr Richard Smith is available for regular registered patients of the practice by contacting Doctor Doctor on 13 26 60 out of normal opening hours : This service is available to you to use :

CONTACT NUMBERS:
Telephone: + 61 3 9826 0466

Facsimile: + 61 3 9826 0477
GENERAL ENQUIRIES:
DOCTOR eMAIL:
email: dr.<firstname>.<lastname>@toorakmedicalcentre.com.au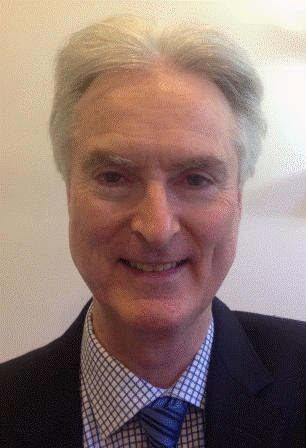 Dr Richard Smith - Medical Director

email: Dr Richard M Smith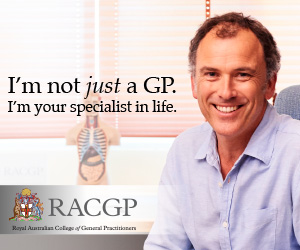 - Specialist GP

- Dorevitch Pathology
- Dorevitch Pathology Collection Centre - select Toorak Suburb and the second TOORAK in the list
- AMA Family Doctor
Go to Human Services Directory